Project costing is very crucial part of project life-cycle planning. Without forecasting cost through different project management template and tool, you can't satisfy your investors and stakeholders.  In This article we are discussing cost management plan template excel according to PMBK and for PMP and PMO professionals.
Any other field like construction, IT, engineering, Marketing, WEB professionals can use these templates for managing their project cost.
Check out stakeholder engagement strategy template, costing template help you to create this. Also, during creating project charter template, this template guides you to attach costing summary in cost management section of template.
What is Cost Management Plan in Project Management?
In Project Management phases, costing planning develop in 2nd phase of project life-cycle (Project Planning).
First of all, you must aware of project management methodologies during creating cost management plan.
Why cost planning is essential in project management?
Who is responsible for create costing plan?
Tools/Template best in market how to select according to project?
Items need to Plan for Cost Management
If you are creating project costing, then make sure you have already this template for guidance to create this one.

Project Management Plan (Documentation)
Project Charter Template
Guideline & Company Background
Risk & project implementation plan template
So, after collection these items, you can easily build your plan.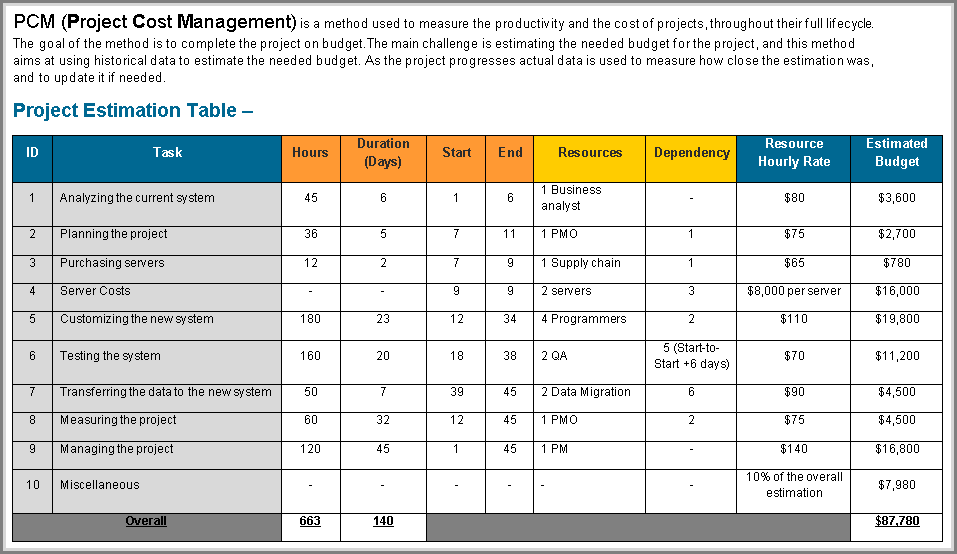 Key Features of Cost Management Template
Let's discuss about OUR (Template124) costing plan key features, designed by EXCEL-Developers and market best tool.
Excel and Word-based cost management documentation Template
Available in Excel, Word and PPT slides
MAC Compatible also
Dashboard based data driven charts & Activity based costing details
Graphical presentation of Actual VS Current costing status
Linked chart with Project status report template Excel
For more detail about cost management plan template excel, you have to buy Template124.com product and get bundle templates.
Example of Cost Management Plan Template
If you are looking some particular project costing plan, then you have to contact our team about requirements of project. Some project required simple template, other required complete dashboard type status of every project costing plan.
Cost Management Plan for Construction Projects
In construction Template, you can monitor each task through project timeline. So using graphical presentation, you can easily find out particular cost detail.
We create template according to actual vs fix cost estimation, so you just need to paste data or value in each Colum and find your solution below here.
Also edit column according to your project requirements
Add note below template for instruction
Print this template for further implementation
Design scheme of project you can edit or change, as required.
How to Write Cost Management Plan According to PMBOK
If you are looking to write standard project costing report, then make sure you follow these to do list.
Project Allocation
Project Tracking & Monitoring
Prepare for Potential Risk and challenges
Project Estimation
In this report, project estimation relates to cost analysis through graphical charts is mention. Actual project costing to current estimation chart appears in project dashboard in costing section.
Project Allocation
Project allocation same as resource allocation or management. You can estimate project failure through this section of project allocation.
Project Tracking & Monitoring
Cost tracking section, pattern of costing in different area, Tools/template for costing tracking & monitoring. For more information Cost tracking tool, you can request ProjecTimes.Net
Prepare for Potential Risk and challenges
Risk and challenges may or may not affect your overall project costing mention in detail. In this process, read out post risk mitigation plan template.
How ProjecTimes.com Helps with Cost Planning and Tracking
We provide basic tools and software access to our customer regarding cost management plan creation. Where you can start the plan? What basic elements you need to do list.
Related Article: Project Document Tracker
Cost Breakdown Plan
That's why we divide cost plan into few steps just like WBS system you can manage your project costing is easy way.  Monthly to weekly cost plan template, you can print for documentation.
Project Tools/Template help with cost management in project management?
For managing project costing with the help of online web-based cloud functional tool, you must visit EZOWO tool (ONE TOOL).
Project Portfolio Tracking for Cost management
PPT slides for Project Life-cycle phases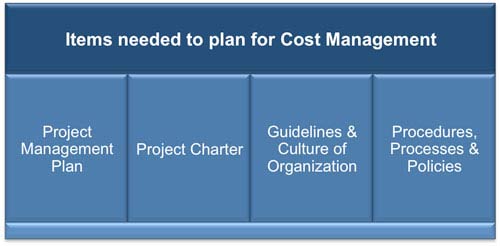 Recommended FAQ
Check out some major questions, mostly clients or users ask us regarding this cost management plan.
How a project manager can reduce your project operational cost?
Yes, using these templates or EZOWO tool, you can easily reduce your operational cost and budget activity.
How can I Download these Costing templates?
You can easily download these template through Template124.com
For more information about Cost Management &  Cost Management Basic, check now